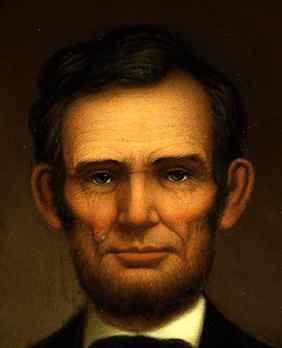 Today is Abraham Lincoln Birthday,
Abraham Lincoln was born in a log cabin in Hardin County, Kentucky, on February 12th, 1809.
that's why we must remember him.
Abraham Lincoln was the 16th President of the United States. He served from March 1861 until his assassination in April 1865. Lincoln successfully led the United States through its darkest hour … the American Civil War. In the end, Lincoln was able to preserve the Union and end slavery.
Prior to his election in 1860, as the first U.S. Republican president, Lincoln was a country lawyer, an Illinois state legislator, a member of the United States House of Representatives, and an unsuccessful candidate for the U.S. Senate twice.
Concerning slavery, Lincoln was forthright and open in his opposition to the expansion of slavery. This attitude earned him the Republican nomination in 1860; later that year he was elected president.


During his time in office he introduced measures that resulted in the abolition of slavery, including the issuance of the Emancipation Proclamation in 1863 and the passing of the 13th Amendment to the U.S. Constitution.

Just six days after a large-scale surrender of the Confederate forces (under General Robert E. Lee), Lincoln became the first American president to be assassinated.